Some of Life's Greatest Moments Happen Outside 
Enjoy Them on a New Porch or Deck!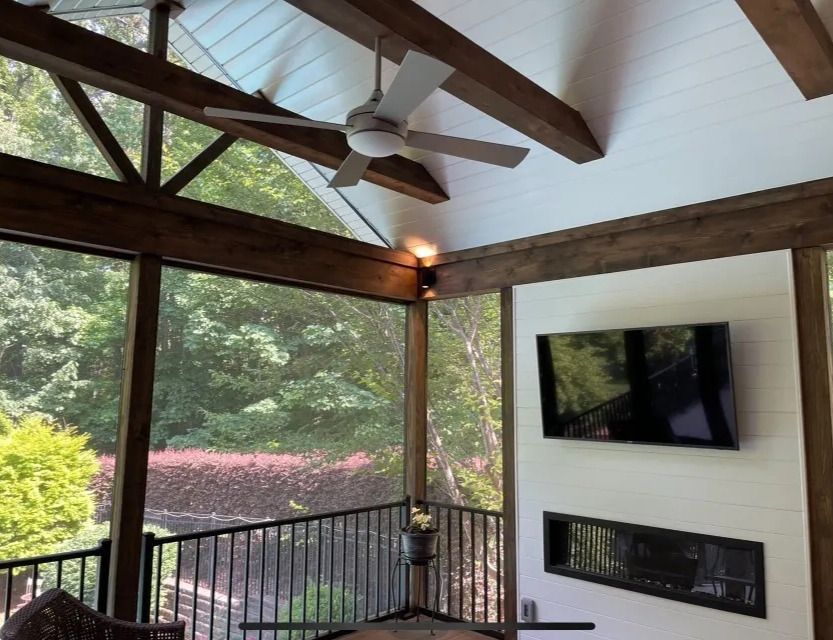 Create Your Custom Outdoor Space!
What do you enjoy doing outside? Barbecuing, playing with the kids, making s'mores? Where can you do all of these things? You can do them on a custom designed deck from Lake Norman Deck & Porch Company! Our specialists can help design your outdoor space to accommodate your favorite activities! Contact us today to schedule your FREE consultation!
Schedule Your FREE Estimate! 
Transform your backyard and enjoy it for years to come
Lake Norman Deck And Porch Company has the proven expertise to make your outdoor vision a beautiful reality. Our dedicated craftsmen design and build custom decks, pergolas, back porches and other specialty structures. We will ensure your project is finished on time and on budget.
Our Clients Love Us & We Love Their Reviews
Here's what our customers have to say:
"I can't say enough good things about this place. It's a true neighborhood gem. Great prices, great selection and great service. What more can you ask for? I'll definitely be using them again."
"We couldn't be happier with our recent purchase and overall experience. Everyone from the company was a pleasure to deal with and you can't beat their quality and selection. Five stars all the way!"
"I have tried other companies in the area, but this one is by far the best. The service is always friendly and their quality can't be matched. I recommend them to all my family and friends."
"LKN Deck and Porch did a superior job building our new deck. They were meticulous about each phase of the project. Most of all they were very accommodating in meeting my challenging timing expectations. The best contractor I've worked with. Would recommend them to anyone."
SCHEDULE YOUR FREE ESTIMATE!